Exercise
Does anyone know of a exercise website that teaches how to do exercises with your baby. I need to try and make him tired for his nap time. Or he is really moody. But when he plays hard he just falls a sleep.
03/12/14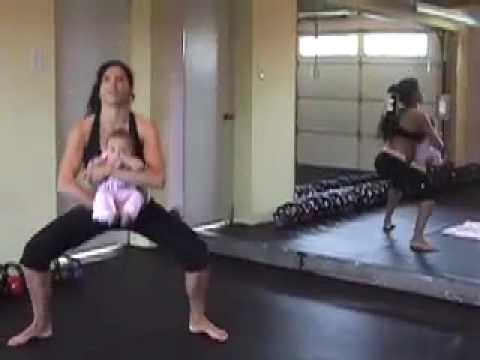 There's a lot of you tube videos.
03/12/14
How old is your baby?

If you mean workout .. with your baby... there's tons on the internet... I'll get some links for you.. just google "work outs with baby".. If you mean you just want to make your baby tired.. Then I would turn some fun music on and engage for 30 minutes... sing, clap, tickle, wiggle, chase, crawl, etc...

The most tired my babies would get is when I would just play with them.. and really tickle and roll them around.. and play peek a boo ... push on their legs a little.. Dance with them... take them outside for a bit.. just to look at things.. I actually miss that time now that I think about it...
03/12/14
OK thanks! My baby's 4 months old
About Tiffany Harmon
Current: Bullhead City, Arizona
Birth: May 24
On Moms.com since: Jan 3, 2014
I am a christian stay at home mom. My husband and I have been married for almost 3 years now. And on 11/07/2013 we had are first baby.
All
Recent Tiffany's Posts