Farm explosion! :)
We got our 120 broilers and 130 (they couldn't fit 150 in the truck) laying hens yesterday. No eggs yet but hoping they acclimate and start giving us eggs.
Then today we picked up a pair of White Chinese Geese. Boy do they honk! They are guard geese and we want them to announce people or prey on the west side of the barn and to sound the alarm when hawks are overhead.
This is a video I took in January when we first met the geese. They are with their parents on their original farm.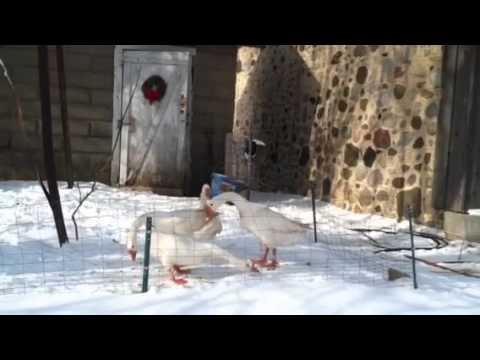 03/14/14
You will have to! :)
03/14/14
Unless we all drove you nuts! lol!
About Theresa Gould
Current: Chicago, Illinois
Birth: August 10
On Moms.com since: Aug 5, 2013
***Baby Team Leader Moms.com*** I have been married for over 20 years. My husband and I have eight children ages 18 down to 4 years old. We use to live in Chicago but now live in Canada. I own www.FaithandFamilyReviews.com.
All
Recent Theresa's Posts