I like all sorts of music. Have anything to share?
Music, the soother of the soul... I love all types of music, but I tend to gravitate toward certain types at certain times. Sometimes you need uppity exercise music, get the house clean music, chill out time, sleep time... Music ALL the time, lol!
I'm not nearly as obsessed as I once was about creating the perfect playlists for every activity, but I still enjoy listening to a range on Pandora or Grooveshark.
I looooove classical. Tchaikovsky and Rachmaninov are wonderful, but most anything will do. Some of my favorite classical songs are very, very fast and have a sort of 'dark' mood to them. They work perfectly for writing spooky tales late at night.
While we're on Russian artists, I have a Russian Folk station on my Pandora and I just adore it. My husband thinks I'm nuts, but meh. (At least I don't play the Polka station when he's around.) I've noticed it tends to play Habanera from Carmen a lot though.... which I love... but it's not folk. Aaaand it's French. Go home, Pandora, you're drunk.
As for more modern music that still has an epic, classical feel to it- E.S. Posthumus is like the soundtrack of my life. Play this song while doing ANYTHING. Seriously, anything. Even laundry. It will make you feel like you're on a mission in a movie and give you all the motivation you could ever want. Fittingly, it's called Unstoppable.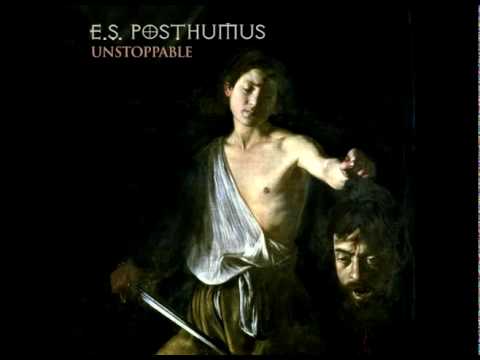 (You should be able to click it at the bottom of this post too)
I dig Beats Antique a LOT... it's kind of a tribal bellydance + modern feel and sometimes even has carnival type sounds. It's bizarre and awesome.
I also really like Dubstep. I like Rusko, numbernin6, Ry Legit, and some Skrillex. (A long with lots and lots of other.)
As for rap, I love Tech N9ne and Hopsin.
Metal – Dimmu Borgir, Turmion Kätilöt, and some Dir En Grey
I like some more mainstream stuff too, like Imagine Dragons.
Oh and a few popular songs like:
White Walls – Macklemore & Ryan Lewis
Same Love- Macklemore
Royals- Lorde
What about you ladies? Any recommendations? What kind of music gets you going?
Moms Expertise
About Cassaundra Owens
Birth: February 13
On Moms.com since: Oct 11, 2013
I'm a little strange, pretty green, and learning to live life as a wife, future mother, and entrepreneur. Right now, my husband and I are trying for our first after 3.5 years of infertility and 2 losses. Viva la adventure! Join me too at MortalMommy.com!
All
Recent Cassaundra's Posts