Trying New Things For Yourself
With my husband leaving soon on deployment, I've been searching for something to keep myself occupied over the long months alone, other than losing weight =P
He suggested taking a class, or joining a group or something new. The thought of learning something new appealed to me, and I sat and put some deep thought into "What's something I've never done that I want to try?" I decided on a musical instrument.
This...conclusion came about because I was also thinking about old games I enjoyed, and I was looking at the Legend of Zelda scroll-poster above my desk, and some of my favorite music from those games went through my head, and I thought, "It'd be cool to be able to play the Ocarina." Turns out, the ocarina is a real instrument. I spent hours last night browsing and researching, so I've decided I'm going to teach myself how to play the Ocarina! I'm tired of always thinking that it'd be cool to do this or that, or be able to do something, so I decided to actually "do" this time, and I ordered a basic, beginner's 4-hole ocarina and Legend of Zelda songbook to start out with! Excited! Who knows, it may even get Nina interested in learning an instrument someday. I've regretted for a long time that I never learned an instrument when I was younger.
I ordered my ocarina from STL Ocarina, and they also have online lessons and samples and books. I've always loved "Lugia's song" from a pokemon movie, and I want to be able to play it, someday! (STL Ocarina plays it below)
Have you tried anything new, hobby-wise?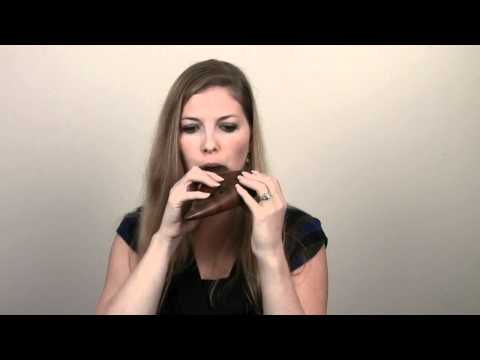 05/28/14
I have 5 scrapbooks on the shelf that I work on here and there. We were able to start our garden so that will take up a lot of my time, too :)
About Morgan
Current: Norfolk, Virginia
Birth: July 17
On Moms.com since: Apr 1, 2014
I'm a SAHM and a Navy Wife. My little family is my life, and I enjoy reading and online gaming. I like to help out where I can, and I just want to live life happily.
All
Recent Morgan's Posts