Hairstyles: what is your go to?
I am queen of the sloppy bun!
Sometimes I use clips and do twists or just let it flow. Most of the time I rock the messy bun.
How about you?
05/31/14
I do messy buns, French braids, ponytails, or the one I rock best, the plain.
05/31/14
Plain brushed, hanging loose
05/31/14
Sloppy bun here too! It's really thick and curly so wearing it down is a hassle if I haven't just taken a shower and put goop in it and everything.
06/01/14
OOOO, if you think about it when you log back in share the link to the tutorial! I love doing things with my hair.
06/01/14
YAY!!!!!

If you want me to I can do the same. I love love love doing hair.
06/01/14
Here's a few I want to try:
(looks so easy!)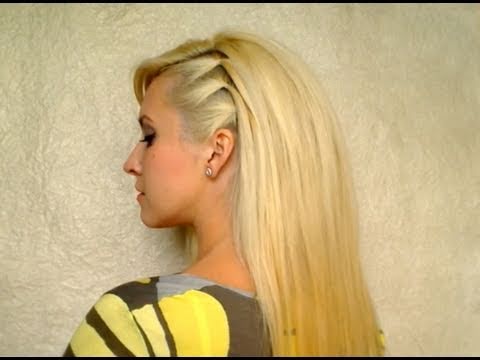 (I've done this one, didn't end up loving it, my hairs kinda thick though so that may be why)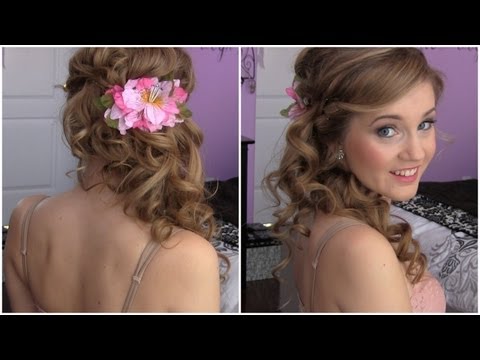 (this one I used for my daughters prom style, but changed it up a little bit. It was the inspiration though)
06/01/14
I have a really hard time french braiding my own hair. I don't know why that is, but it never turns out right. I just need to keep practicing I guess.
06/01/14
You can really pull off either way though, long or short. You've got the perfect face shape for either one.
I know a lot of women go natural because they have breakage. I would imagine that makes it so much harder for it to grow out. :(
How long have you been going chemical free? I know our hair textures are different so I can only imagine, but it must feel so much better to not perm. I think
Emerald
doesn't use chemicals either. She has gorgeous hair.
06/04/14
I normally have my hair down and have a hair tie with me.
06/04/14
I prefer the natural look so, i hve an afro.
06/04/14
My husband likes my hair down most the time. And if my hair is in a braid or put up its because my husband did it. He loves doing my hair . lol
06/04/14
I usually do a messy bun also. I just throw it back and go. Unless I really want to spend the time straightening in our attempting to get it to work with me.
06/04/14
I am not so savvy when it comes to hair styles. My hair is super thick and curly/wavy but not nice curly/wavy. It does its own thing and basically flips me off. lol
06/04/14
Haha, my daughter hair is the exact same way. Hers is wavy but there's no rhyme or reason to it! It just kind of does it's own thing unless she flat irons it.
About Melissa
Birth: December 31
On Moms.com since: Mar 3, 2014
I am a single mom of two fantastic kiddos that I love to pieces. Currently in school working towards my teaching degree. You can find me most days on www.mommathoughts.com when I am not here chit chatting! :)
All
Recent Melissa's Posts