Do twin babies share a special connection?
It seems twins sometimes have an almost otherwordly connection. Which, I suppose it makes sense since they've been together since before birth, and especially as young children, have been subjected to nearly the same environment.
Sometimes even twins who were separated at birth end up leading extremely similar lives! Some also seem to sense when the other is in danger.
Here's a video of twin babies who appear to be carrying on a rather engaging conversation in their own babble language.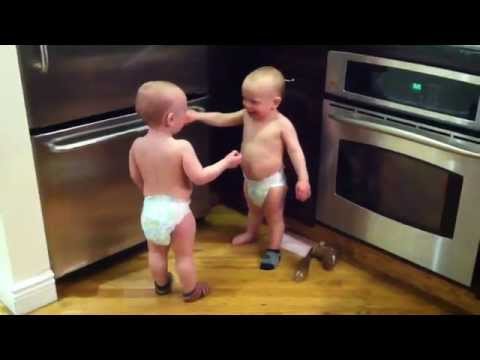 Do your twins or any you know seem to have an ultraspecial connection?
About Cassaundra Owens
Birth: February 13
On Moms.com since: Oct 11, 2013
I'm a little strange, pretty green, and learning to live life as a wife, future mother, and entrepreneur. Right now, my husband and I are trying for our first after 3.5 years of infertility and 2 losses. Viva la adventure! Join me too at MortalMommy.com!
All
Recent Cassaundra's Posts