Frustraited!!! Damb drawer latches!!
OK Momma's how did you get those darn kitchen drawer latches in??? I can't get my drill in the right angle to put them on the drawers!!! All our knives and cooking utensils are up high so he can't get them but still I wanted to put them on the drawers in the kitchen and maybe the bathroom. Is there an easy way to get them installed??
Thanks
11/01/14
not sure if this is what you looking for, may be try to watch this: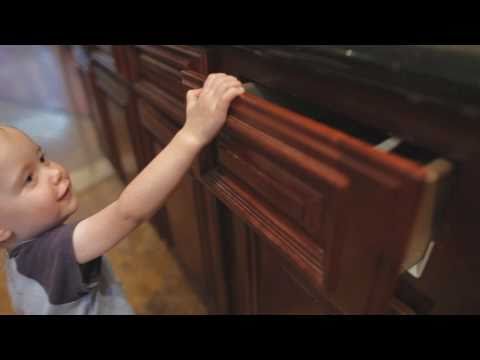 11/01/14
Thanks I guess I just have the wrong kind of drill!!! That looks so much easier then what I'm doing! Ha Ha Guess I'm making a trip to Menards...
About MollyMae
Current: Forest Lake, Minnesota
Birth: December 19
On Moms.com since: Apr 8, 2014
I am currently a SAHM I work for a construction company 2 days a week but get to bring my son with me so that's wonderful. We enjoy being outside, four wheeling, boating, jet skiing. My husband and I have been married since 10/2013. Love being a momma!!!
All
Recent MollyMae's Posts