MOMS! PLEASE WATCH THIS VIDEO!! THIS IS IMPORTANT!
(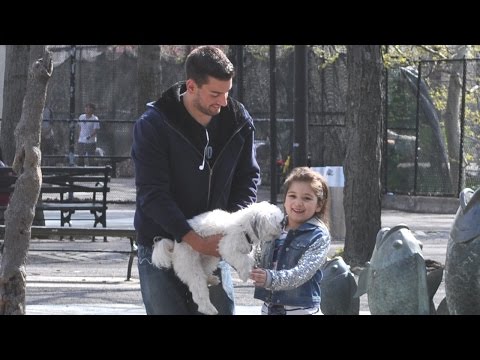 )This man asks moms if he can test to see if their children know not to talk to strangers. Would your kid be safe?
05/03/15
That is so real..... So what age do we start to talk to our kids about not talking or going with any strangers?
05/03/15
i started when Mark was 2 years old. I think it's never too early to bring up this topic
05/26/15
I saw this and was horrified! I will engage my child in conversation as soon as she starts talking in phrases or sentences, just enough to where she has some kind of attention span and can understand.
About Alyssa Munoz
Current: Tulsa, Oklahoma
Birth: January 30
On Moms.com since: Apr 3, 2014
Aside from my daughter, I also have two cats (Rigby and Bruce), and a 24-year-old named Mason (Violet's father, lol). I love music, reading, writing, makeup, animals, traveling, friends and family
All
Recent Alyssa's Posts